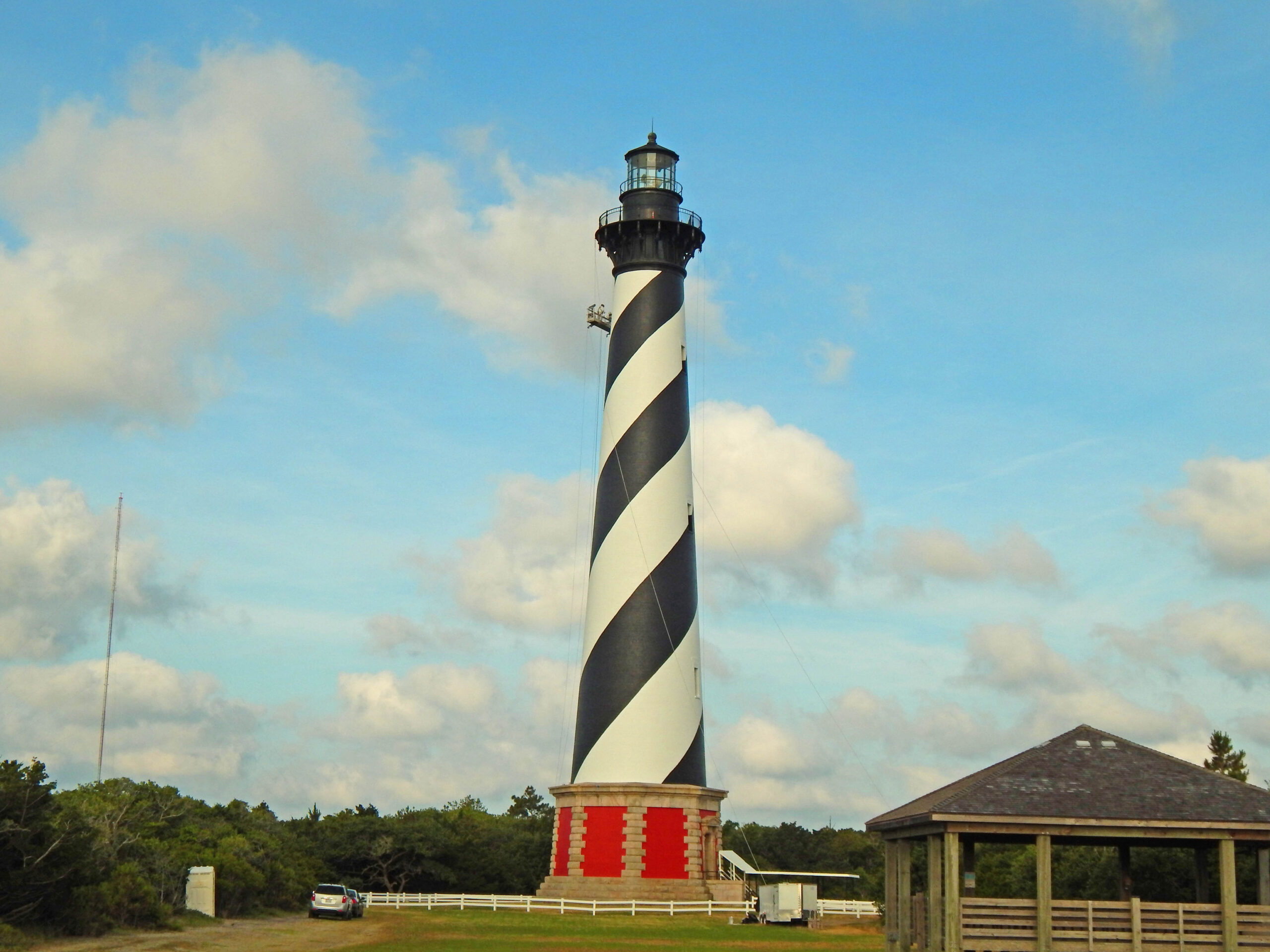 Buxton is in the center of Hatteras Island, also the widest part. It is where the island itself takes a turn to the west. It is the largest community on the island in terms of area and population. The schools for Hatteras Island, Cape Hatteras Elementary, Secondary, and High School are in the village.
Buxton is the home of one of the most historic and iconic landmarks of the Outer Banks, the Cape Hatteras Lighthouse. It has been a beacon to those traversing the graveyard of the Atlantic since 1870. The lighthouse was moved to its current location in 1999. With a height of 210 feet, it is the tallest lighthouse structure in the United States and the second tallest lighthouse structure in the world. Lighthouse Beach is one of the top 10 beaches in the country, according to Dr. Beach, ranking at number 5 in 2021.
Buxton is also a well-known fishing destination, with thousands of fishermen each year angling in the surf and at "The Point." It is also popular with surfers, windsurfers, kayakers, kiteboarders, and more. There are restaurants, gift shops, souvenir shops, a locally owned grocery store, tackle shops, plenty of places to seek out. There are fantastic water views throughout, with the Atlantic Ocean on one side and the Pamlico Sound on the other.
For real estate purposes, the homes in Buxton are in either oceanside or soundside areas. The buttons below will take you on a search for available homes.