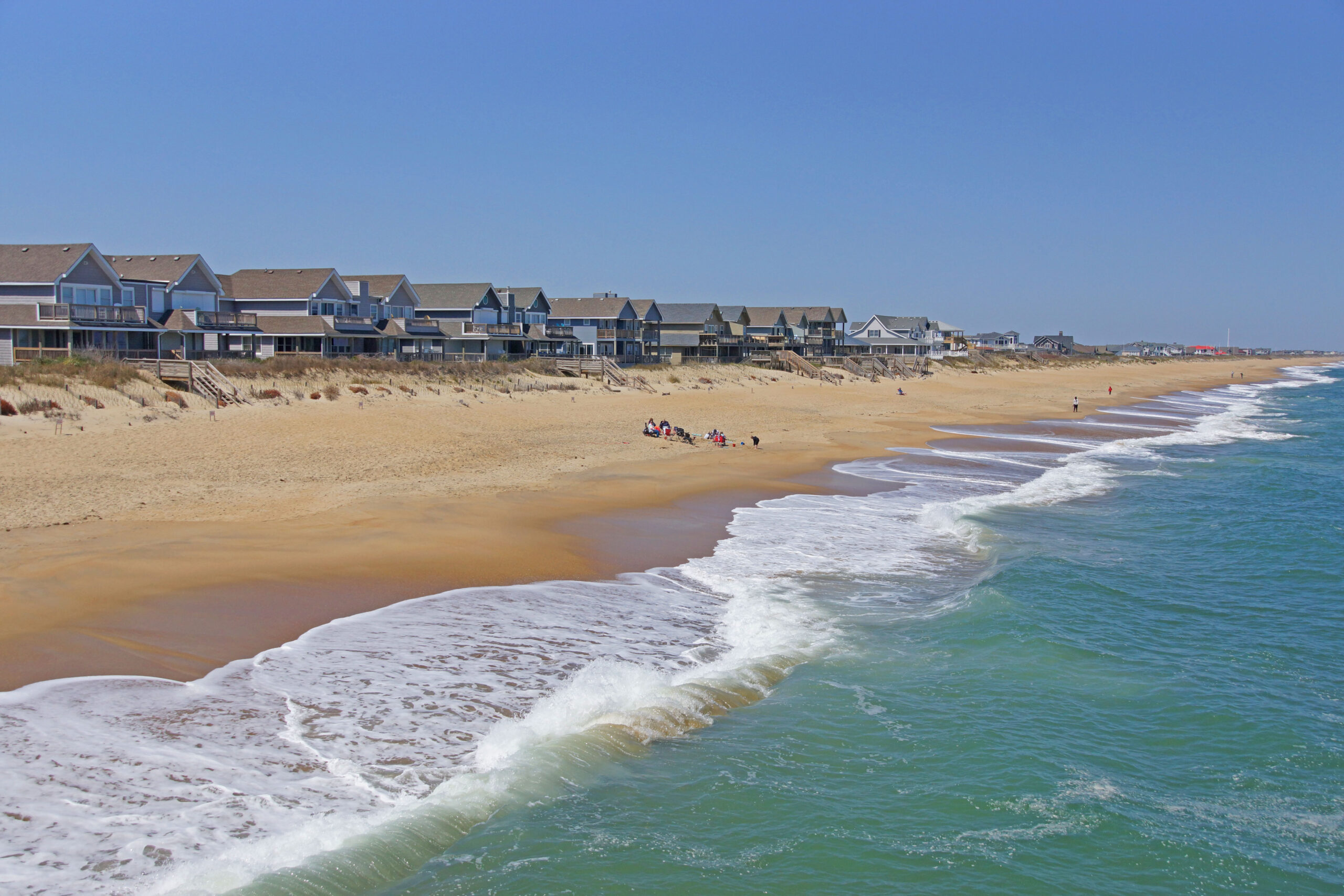 When you are coming onto the Outer Banks on 158 South, once you cross over the Wright Memorial Bridge, you enter the town of Kitty Hawk. For millions of people each year it is their gateway to the Outer Banks. You don't have to go too far before you start getting glimpses of the beach and ocean. Make the left and then a quick right onto Highway 12 "The Beach Road", and you'll get more than glimpses!
People have been coming to this beach since the 1500s! The Algonquin Native Americans called it Chicahuack. After making man's first powered flight in 1903, the Wright Brothers walked from their camp at Big Kill Devil Hill (there was no town at that time) to the lifesaving station in Kitty Hawk to telegraph their news back home. The town is full of history and beauty. There are all sorts of places to shop, eat, and pass the time too.
From Kitty Hawk through Nags Head there are three primary real estate districts; oceanside, between the highways, and westside. Everything from beach cottages to modern oceanfront marvels are available toward the ocean. Head west and you will find a few year-round neighborhoods, a golf course community, condos and townhomes, and some spectacular soundfront homes.
Click one of the buttons below to begin your search of the homes currently available in Kitty Hawk