Manteo - Wanchese - Roanoke Island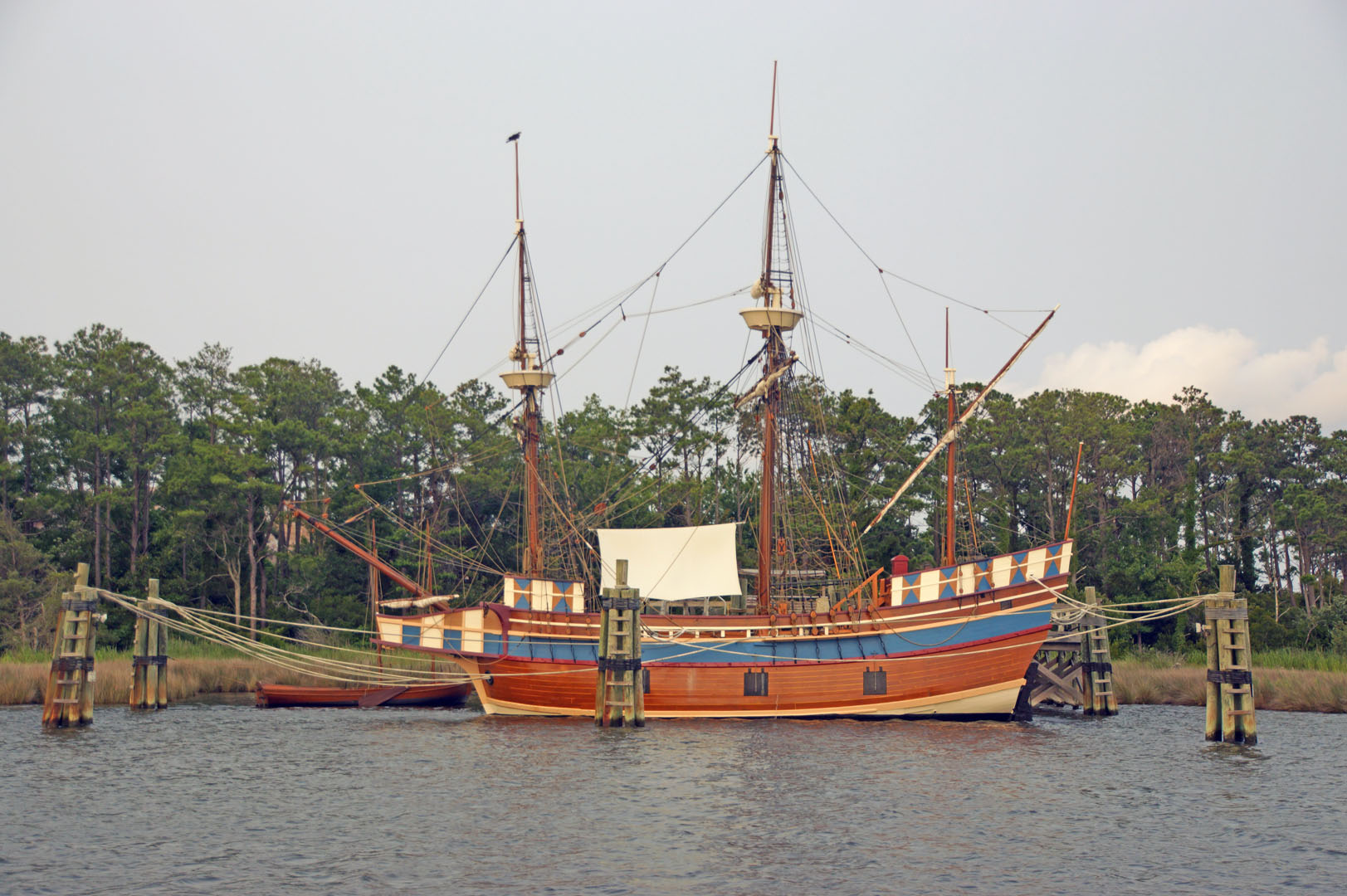 Both Manteo and Wanchese are on Roanoke Island, a few short miles off of the Outer Banks. The towns were named for two Native American brothers who each had a prominent role in the history of the island and the ill-fated attempt by the English to establish a settlement there in 1587. "The Lost Colony," an outdoor drama performed each summer at Fort Raleigh, tells the story of the colonists up to the point of their disappearance. It is the longest-running outdoor drama in America.
Manteo's historic waterfront is a popular place for visitors and residents with many shops and restaurants. Along with Fort Raleigh, there are the Elizabethan Gardens and Island Farm on the north side of the island.
On the southern part is the fishing village Wanchese. And while commercial and charter fishing is still a thriving industry, boat building is also thriving and growing. Multi-million dollar world-class fishing yachts are built in this quaint village. Wanchese Harbour has been made famous by the reality fishing show "Wicked Tuna Outer Banks," and some of our friends and neighbors are now celebrities!
Roanoke Island is divided into three sections for real estate. Manteo north of Airport road encompasses the unincorporated part of the island, including the neighborhoods of Heritage Point, Brakewood, Dogwood Hills, Croatan Woods, and others. Manteo south of Airport road includes the town itself, the neighborhoods in unincorporated areas including Mother Vineyard, Nottingham, Burnside Forrest, and others on the north side of the town limits, and Skyco Pines, Collins Retreat, and Pirates Cove, among others to the south and east of the town limits. Wanchese covers most of the south end of Roanoke Island. The buttons below will take you to the available homes.